Caribbean Flavours and Fragrances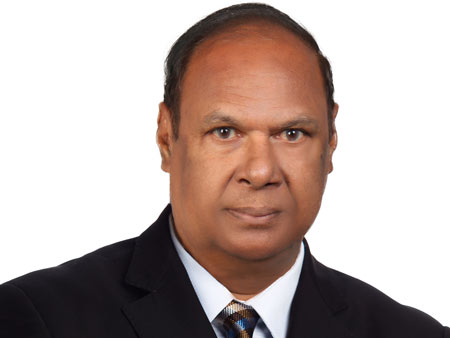 Executive Director
Anand James
As founding shareholder and director of CFF, Mr. James has over 30 years of experience in the flavors and fragrances field. He started his career in 1998 with Bush Boarke Allen Jamaica Limited, where he served as Regional Safety Manager with operations in Brazil, Argentina, Chile, Colombia and Mexico.
After the company was acquired by an international flavour house, Mr. James bought the local operations and renamed it Caribbean Flavours and Fragrances. Mr. James, a Guyanese by birth came to Jamaica in 1984 with his wife to take up teaching positions since they are both trained practitioners. He has both his BA and Master's degrees in History in addition, Mr. James has attained a number of professional Diplomas and Certificates in Management.
Anand James was the General Manager of Extracts limited a subsidiary of BBA located in Black River, St. Elizabeth for 1 year. This Company extracted pimento leaf oil and Jamaica Ginger Oleoresins and oil. James spearheaded the initial public offering of CFF in 2013 and now serves as Executive Director and Technical Consultant.
He is a graduate of the University of the West Indies gaining both a BA and MA from that institution. He has served on several boards including Director of the Jamaica Manufacturing Association (JMA) for over ten years. Anand James and his wife have 2 children and even though Guyanese by birth considers himself a true Jamaican, he is an avid cricket fan.